Hello everyone! I'm Ichiyo from Japan. I'm teaching Japanese online.
皆さんこんにちは!私は日本に住む一陽と申します。オンラインで日本語を教えています。
Can you read the above Japanese sentence?
Do you have opportunities to talk with native Japanese people?
Can a Japanese native understand your Japanese?
A few years ago, I could not speak English, even though I had been studying English a lot.
I wondered if native English speakers could understand my English and I pondered if my English sentences were natural or not.
Do you feel that thing when you are studying Japanese?
From my childhood till when I entered university, I had never spoken with a native English speaker. I had studied English only using textbooks. I think this was a waste of time.
I feel conversing with native speakers and having my English corrected by a native person is necessary when we learn language.
That's why I created 3 types of lesson, which enable you to use Japanese daily. Having a Japanese native check and correct your Japanese, is very important for improving your fluency.
What is "Ichiyo's Japanese Online Lesson?"
What's your purpose for learning Japanese? 
If you only want to converse in Japanese, let's talk!
If you want to live in Japan, we will advise you on the steps you should take.
If you want to focus on polite Japanese, we can accommodate your request.
"Ichiyo's Japanese Online Lesson" is one-to-one.
We teach according to your needs.
Ichiyo was an assistant at a Japanese class for overseas students at the prestigious Doshisha University in Kyoto. He prepared study materials for the class and gained a lot of valuable experience teaching Japanese to a wide variety of leaners.
If you would like to find out more about "Ichiyo's Japanese Private Lesson" and Ichiyo himself, please check out our YouTube channel "link here"
Ichiyo's One-to-one Lessons
Speaking, writing and reading are very important for learning language.
So we have 3 types of lesson to improve your Japanese skills.
Perhaps you may have Japanese friends whom can help you with your Japanese, however they might not be able to cater specifically to your level.
We'll find a way to unlock your Japanese skills.
If you have an Internet connection, you can learn anywhere in the world.
Private Conversation Lesson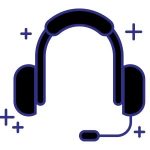 Talking with native Japanese people is very important for improving your skills.
Speaking Lesson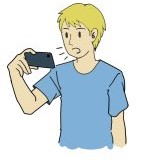 We will check your pronunciation daily.
Please send us a movie or voice message.
Checking Your Sentences Structure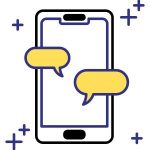 Please send us the sentences you write in Japanese.
We will check them daily.
APPLICATION
If you want to learn real Japanese at home, you can easily do so with us.
If you are a beginner, we will teach the basics. We cater for beginner to advanced levels.
If you want Japanese skills, we will do our best to help you.
The most important thing is to enjoy using Japanese.
If you want to enjoy and improve your Japanese language skills, we look forward to your application.
ぜひ「Ichiyo's Japanese Private Lesson」にご参加ください。お待ちしております。
Our private lessons will be held from April 2021 onwards.