To get correct Japanese skills, using Japanese every day and having it corrected by a native-Japanese teacher is very important. We offer private Japanese lessons to non-native Japanese learners. However, the time difference is a problem when we do conversation lessons. Furthermore, we have seen many Japanese learners who use wrong and rude Japanese even though they have lived in Japan for many years. One of the reasons is that they do not have a teacher who checks and corrects their Japanese every time.
Therefore, we offer the service of checking and correcting your Japanese daily. We set you up so you can use Japanese every day using email.
Contents
Ichiyo or other staff will check and correct your Japanese using email.
・You can send us three emails a day for 30 days.
・You can take the service the "Student-Tailored Explanatory Sheet."
We can reply to your emails in Japanese or English.
・We check the Japanese sentences that you wrote.
Please write and send us some Japanese sentences. We accept all forms of written material, including diary entries, business emails/letters, stories, and more!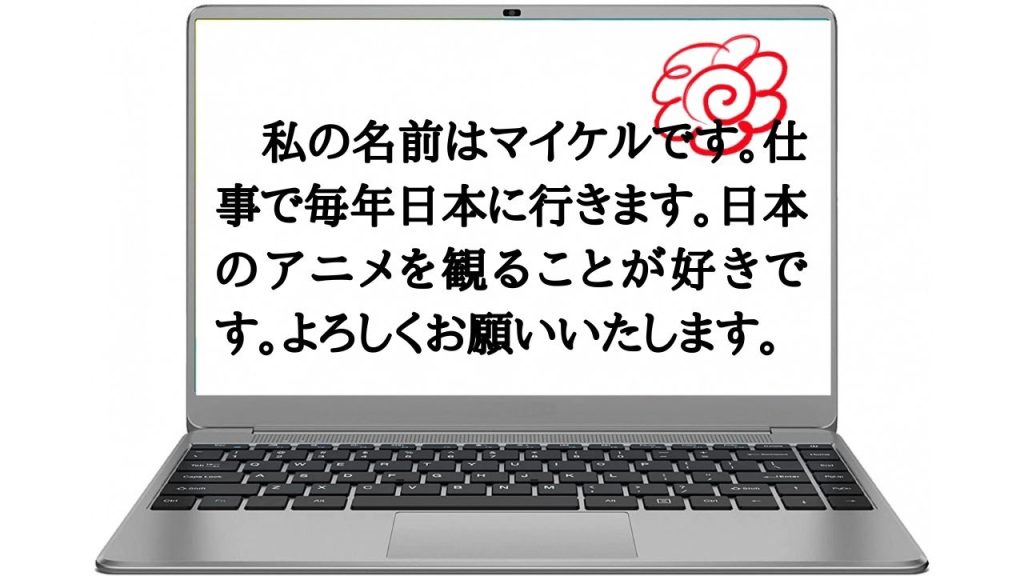 ・We check your videos or audio recordings.
Please send us videos or audio recordings of you speaking Japanese. We will check and correct them. Not having both your Japanese pronunciation and grammar corrected early may get you off on the wrong foot.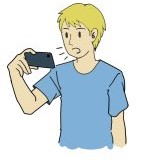 ・We check your handwritten characters.
Japanese people practice writing Japanese characters for many years and learn the writing rules in schools. To have the ability to write correct characters, we check your handwritten characters. Please take a picture of it and send it to us.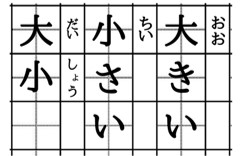 ・We answer your questions about Japanese.
When you have questions about the Japanese language like grammar, keigo, kanji, and so on, we will answer your questions.
Student-Tailored Explanatory Sheet Service (sent as a PDF file)
In the following cases, Ichiyo will make an explanatory sheet for you:
・When we want to impart you a specific piece of grammar, kanji, vocabulary, and so on.
・If your Japanese question requires a more in-depth explanation that cannot be answered using email.
5,000 Japanese yen (Tax Included)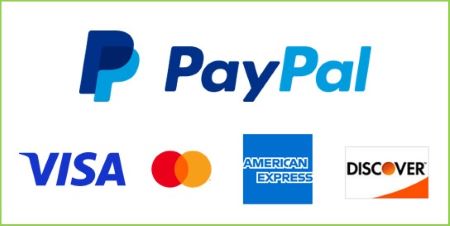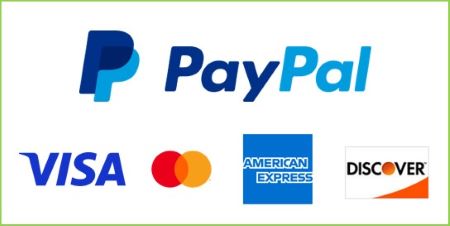 5,000 yen equates roughly to $37.80 (USD), $54.80 (AUS), or €35.
※ This exchange rate was taken on 1/20/2023. We are not responsible for the exchange rate. Please check the latest exchange rate through this link.
If you have a "PayPal" account, you can pay the fee even if you don't live in Japan and don't have a Japanese yen account.
Schedule
You can message us anytime.
Ichiyo or other staff will reply within 2 days. However, we will get back to you as soon as possible.
Terms and Conditions
・You can take this service for 30 days after payment has been successfully received.
※Only when you make a single purchase.
・You can send us emails three times a day. The emails should not have more than one topic.
・When you send your Japanese sentences, please limit them to 200 characters per email.
・When you attach a file, it is limited to one file per email. Please keep your submitted video or audio file under 30 seconds.
"Daily Japanese Mail Support" does not contain "Private Conversation Lesson." You can apply for the "Private Conversation Lesson" through this page.
※ You can read more about the "Terms and Conditions," "Refund & Cancelation Policy," and "Privacy Policy" when you click the apply button below.
Application
We limit the number of customers to maintain our high-quality service. Therefore, we encourage you to apply for this service as soon as possible.
We look forward to your application!